Now Shipping
Forbidden Lands Location Pack
New Game Mode and Card Type

Escape the realm of Zun! These new Location cards take your whole table on a journey to distant lands that change add or change the rules while you play. It's a new way to play the game you already know!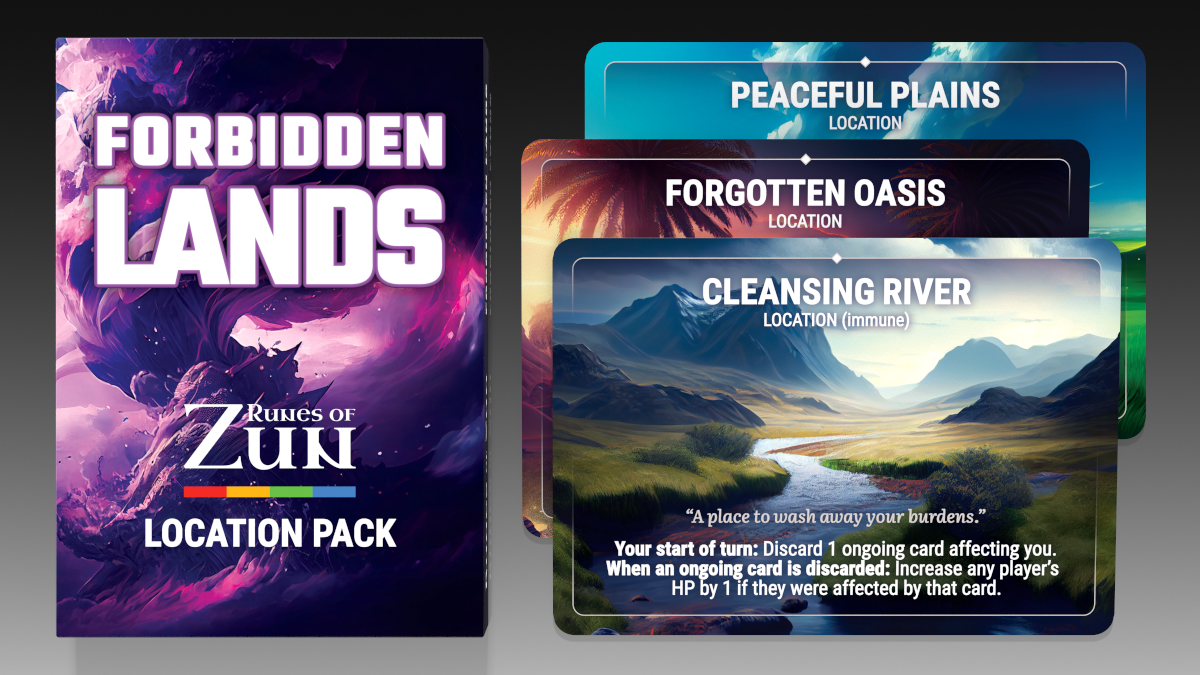 Now Shipping
Reckless Magic Expansion
Double-Size Rune Card Expansion

New expansion for Runes of Zun! Get 36 new cards made from 15 new runes, including the radical Reduce card — it's the anti-Boost. There are 8 Reduce cards in the expansion, and they can diminish or even reverse card effects!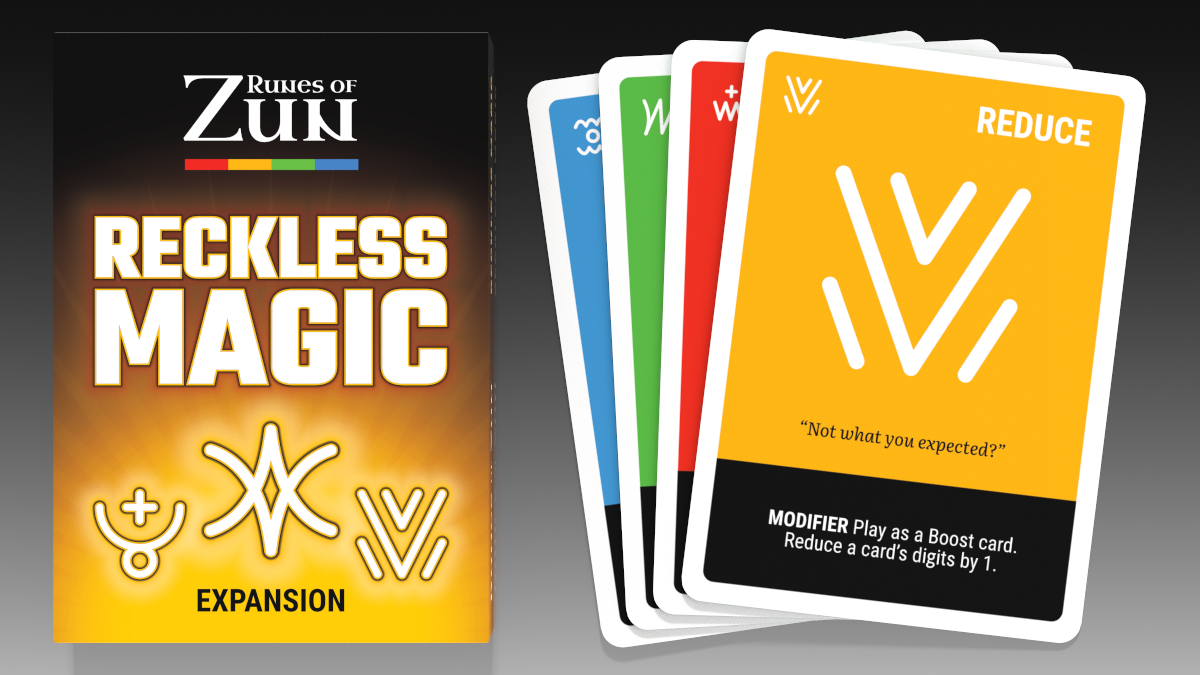 About Runes of Zun

The party game for TCG fans and their families
Runes of Zun is a card-dueling game of magic and mayhem for up to 8 players. It draws inspiration from trading card games but is more friendly to new players. Plus, there's no "pay to win" because everyone plays from the same customizable deck.
Worth Your Time
Runes of Zun is an expandable, living card game. There are currently 5 expansions, and we release new content every year. We want Runes of Zun to be your favorite game.